WORLD TOWN PLANNING DAY
When is World Town Planning Day in 2023?
World Town Planning Day in 2023 is on the Wednesday, 8th of Nov (11/08/2023).
World Town Planning Day is on the 312th day of 2023. There are 53 days left in the year.
World Town Planning Day Facts
Date: Nov 08, 2023
International
Also Called: World Urbanism Day
Celebrations: Organize an event in your local neighborhood, office or even educational institutionsa and invite some professional planners.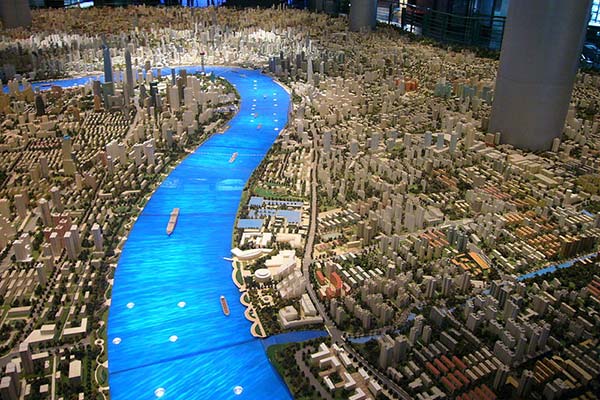 iImage Credit: Pexels
World Town Planning Day is also known as WTPD, World Day of Urbanism, or World Urbanism Day. The holiday is observed on November 8th every year and aims at promoting the role of planning in creating livable urban communities. World Urbanism Day also creates awareness of the environmental impact created by the development of cities and territories. WTPD brings together professional planners and the general community to see how we can shape the world into an ideal place that we want to live and work in.
What is Urban Planning?
Urban planning is both a technical and political process that looks into the use of land and design of the urban community. Urban planning ensures that there is an orderly development of human and satellite communities. As modern society continues to face unsustainable development, population growth, and climate changes, urban planning becomes an increasingly vital aspect.
History of World Town Planning Day
World Urbanism Day was created in 1949 by Professor Carlos Maria della Paolera from the University of Buenos Aires. He intended to advance public and professional interest in planning both regionally and abroad. Professor Carlos hoped to promote the role played by planners in creating livable conditions.
The American Institute of Certified Planners support this day and promote it through various activities every year. The institute also recognizes and appreciates the achievements of American planners for their role in creating livable urban communities.
Today, the event is gaining popularity across the globe, with 30 countries in four continents observing World Urbanism Day.
How to Celebrate World Town Planning Day
Planning associations and other relevant institutions organize various educational events to help the public understand multiple topics in the local and global context. If there any such events taking place around your area, plan to attend. However, if there aren't any, you can still watch some of the campaigns online. The World Town Planning Day online conference often telecasts the events, campaigns, and relevant activities for everyone across the world to watch.
Take the initiative also to organize an event in your local neighborhood, office, or even educational institutions. Invite some professional planners, scholars, and politicians to take place in the event. Together with the professionals, help the public understand what proper planning is and how everyone can contribute to creating places we, as well as the future generations, want to live in. To make the event lively, consider running a World Urbanism Day essay contest. You can then reward the writers with the most innovative ideas.
You can also take this opportunity to spread awareness about the significance of planning in your communities. Share your thoughts on social media via the hashtag #WorldUrbanismDay, #WTPD, or #WorldTownPlanningDay. You'll be amazed at the level of ignorance by most people in your locality.
Why Celebrate World Town Planning Day
There are many reasons why we should observe World Urbanism Day. By celebrating this day, there is worldwide coverage of the ideals of urban and regional planning to both planning professionals and the general public. World Town Planning Day also raises attention to the aims and objectives of urban and regional planning across the world. Most importantly, WTPD highlights the contributions proper planning has made to the global human settlements and arrangements.
Past Themes of World Town Planning Day
2009 – Resilience and Climate Change
2010 – Healthy People, Healthy Planet
2011 – Going Public: Spaces in our Communities
2012 – Smart Communities Connect
2013 – Water and Planning: The Fluid Challenge
2014 – Equality in the City
2015 – Housing Regeneration
2016 – Cities and Climate Change: Local Responses to a Global Challenge
World Town Planning Day Observances