WORLD GRATITUDE DAY
When is World Gratitude Day in 2023?
World Gratitude Day in 2023 is on the Thursday, 21st of Sep (9/21/2023).
World Gratitude Day is on the 264nd day of 2023. There are 101 days left in the year.
World Gratitude Day Facts
Date: Sep 21, 2023
International
Also Called: Appreciation Day, World Day of Gratitude
Celebrations: Thank yourself and everyone else who has done something worth acknowledging.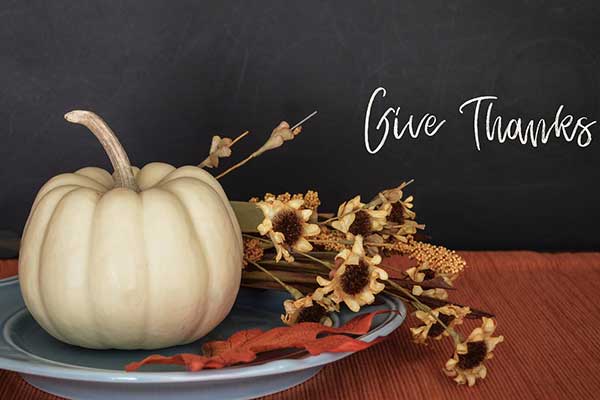 iImage Credit: Pixabay.com
Gratitude is an acknowledgment of assistance you have received from someone else. Gratitude is more than just saying 'Thank You.' When we are grateful, our moods are enhanced, and this decreases stress thus improving our overall wellbeing. Grateful people have few stress-related illnesses, are more physically fit and have more satisfying relationships. If everyone participated in the service of gratitude, we could have a better planet. For this reason, World Gratitude Day is observed on September 21st every year as a means to reinforce this pro-social behavior. Other names used to refer to this day include Appreciation Day or World Day of gratitude.
History of World Gratitude Day
World Gratitude Day history dates back to 1965 in the state of Hawaii during a Thanksgiving dinner at the International East-West Center hosted by Sri Chinmoy, a meditation guru, and director of the UN meditation group. Those in attendance at the dinner included delegates and high ranking officials from various countries.
At the dinner, Sri Chinmoy suggested the idea of gratitude as a globally unifying holiday. , and each of them pledged to hold a gratitude gathering in their home countries every year. The following year, many countries observed World Gratitude Day on 21st September 1966.
On September 21st, 1977, the UN Meditation Group officially celebrated the first World Gratitude Day at its New York Headquarters. During the event, Sri Chinmoy was honored for his initiative to create an Appreciation Day.
Today, World Gratitude Day is celebrated in almost all countries across the globe every September 21st.
How to Celebrate World Gratitude Day
Whatever our troubles and challenges are, it's important to pause and appreciate what we have. World Gratitude Day is the best time to thank yourself and everyone else who has done something worth acknowledging. You can engage in various simple World Gratitude Day activities to recognize the good deeds of other people.
Appreciate your family tree no matter what a bag of mixed character they are. Thank your family members for the goodness they bring to your life. Your siblings need to know how much you appreciate the support they give you. Don't forget to tell your spouse how good it feels to be loved and connected to him. Your kids also need to know you are proud of them. If you have a pet, this is the best day to give them a treat.
Show gratitude to everyone else on the roads and shopping malls and let them know it's World Gratitude Day. Appreciate the people who reinforce your life in different ways. It could be the mail carrier, the telephone technician, the trash collectors or even the chef and waiters at your favorite restaurant.
As you show gratitude to others, World Gratitude Day is your opportunity to appreciate yourself. You might be imperfect, but there is plenty to thank yourself for. Write down everything good about you. It does not matter how large, small, easy or sophisticated they are. The thing is, even if no one appreciates you on this day, you personally showed gratitude to yourself.
Be sure to spread the word about gratitude on social media via the hashtag #WorldGratitudeDay
Why Celebrate World Gratitude Day
Everything in the world can get better if we are grateful. Individuals are happier when they are appreciated. Businesses thrive when customer service is excellent. Pets and other animals remain loyal when their owners appreciate them. Indeed, gratitude is the parent of all virtues. By celebrating World Gratitude Day, more and more people understand the importance of acknowledging and being grateful to others.
World Gratitude Day Observances