HALLOWEEN
When is Halloween in 2024?
Halloween in 2024 is on the Thursday, 31st of Oct (10/31/2024).
Halloween is on the 305st day of 2024. There are 61 days left in the year.
Halloween Facts
Date: Oct 31, 2024
National
Also Called: 31st October
Celebrations: Bonfires, Games, Trick-or-Treat, Wearing Costumes,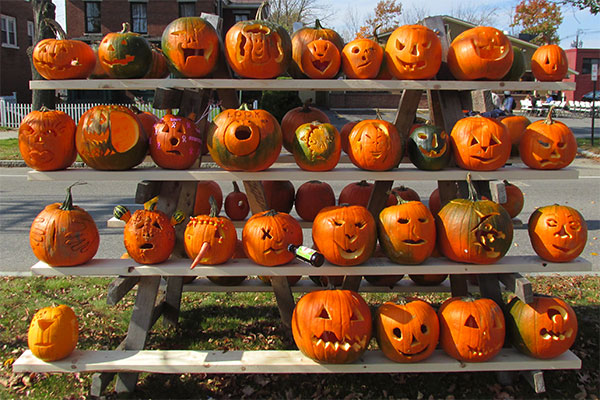 iImage Credit: PhotoXpress
Halloween is celebrated on 31st October every year. Halloween is the modern name of an ancient Celtic holiday "Samhain". People celebrate this day as a spiritual beginning of a new year. The various activities done in Halloween are mostly associated with the idea to obtain good fortune.
Ancient people believed that ghosts came back to earth on this day. It is said that on this day, the spirits of the dead come back to earth in search of living bodies to possess for the next year and try to return to the homes where they were living. So to appease these spirits, people offer them fruits and nuts. If the spirits are not pleased, it is feared that the spirits would kill the people or destroy their property.
Halloween costumes are traditionally related to ghosts, skeletons, witches, and devils. Black and Orange are the famous color for this day. The Jack-o-lantern is the festival light for Halloween. Pumpkin is a good substitute of the turnip, to be used as Jack-o-lantern.
Trick-or-treating is a traditional celebration for children on Halloween. Children in their costume go from house to house, asking for treats, with a question, "Trick or treat?" The word "trick" refers to a threat to trouble the homeowners or their property if no treat is given. People generally give candy to the children who come to their house.
Nowadays many schools and churches arrange Halloween parties for the kids. People usually have parties, wear Halloween costumes, do bonfires, tell and read scary stories about witches, skeletons, bats and ghosts and also watch horror movies
Halloween Observances