NATIONAL BEST FRIEND DAY
When is National Best Friend Day in 2024?
National Best Friend Day in 2024 is on the Saturday, 8th of Jun (6/08/2024).
National Best Friend Day is on the 160th day of 2024. There are 206 days left in the year.
National Best Friend Day Facts
Date: Jun 08, 2024
National
Also Called: Best Friend's Day
Celebrations: Shopping, Partying, Traveling, Adventure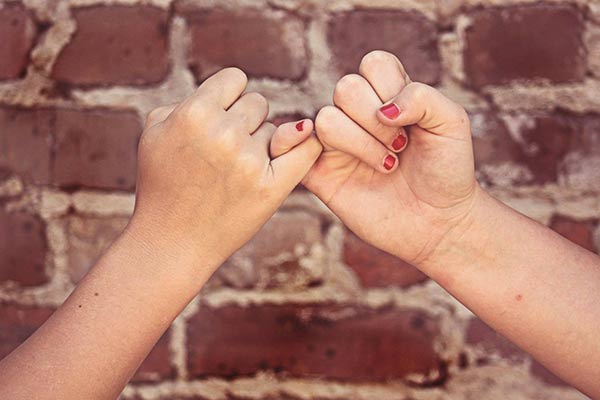 iImage Credit: PixaBay.com
When we are scared to look ahead, and it hurts to look back, we can always look beside and always find our best friend. They are the closest buddies that we can always share secrets with, do crazy things together and hang out with when we need to have fun. National Best friends Day celebrate that particular person on June 8th every year.
History of National Best friends Day
No one knows precisely when National Best friends Day began, but some people believe that it started in 2002 in the town of Richmond, Virginia.
According to this story, a group of musicians who also happened to be best friends decided to have an extraordinary party at the local water park. They wanted something epic and unique.
Therefore, they decided to advertise the event as Best Friends Day to the rest of the Richmond people. The idea was for everyone to invite their best friend and take part in the celebrations too.
To the organizers' surprise, the event was not only mind-blowing but the idea of Best Friends Day quickly bloomed across the world. The internet and social media carried the story to full strides, and in no time, June 8th was recognized as National Best friends Day.
How to Celebrate National Best Friends Day
On National Best friends Day we appreciate our fun creators, energy boosters and the best pages of our life. We celebrate the friendship that has made our friends become family.
Spending this day with your best friend is the best way to mark the holiday. Give them an appreciation card, have lunch together, hit to the movies or go to a party together. You can also have a picnic in the park where you can enjoy the great weather as you catch up on life issues.
You can as well mark the day by doing something adventurous. For instance, bungee jumping, sky diving, zip lining or a common bucket list both of you have always wanted to do. Remember to post pictures of your adventure on social media using the hashtags #BestFriendsDay #BFF
Sometimes, our besties have to live far from us to attend school, work or for other valid reasons. If they are not around, give them a phone call and wish your best friend a happy Best friends Day. Catch up on things both of you are going through while far apart.
If you want to stay indoors, grab a bowl of popcorns and watch a movie together. Some of the best titles that emphasize on the importance of best friends include, The Help (2011), Mean Girls (2004), Bring it On (2000) and Best Friends (1982)
You can also plan nothing and be spontaneous. It's interesting to see where the wind shall take you when you have nothing scheduled. After all, you have already made plenty of weird memories. From wandering around new neighborhoods, sneaking onto roofs, stealing mama's cakes to other crazy things that only you and your best friend can relate to. So, today, take a break and just relax.
Why Celebrate National Best Friends Day
We all need friends. More so, a special friend we can always count on during good and bad times. The fact that you have one or two that you rely on is enough reason to celebrate National Best friends Day. National Best friends Day reminds us to show appreciation for our extraordinary friends who never let us down.
Best Friends Day Fun Quotes
- Friends are the self-made blood siblings not given to us by God
- Real friends are there with you when they'd rather be somewhere else
- Walking with a friend in the dark is better than walking alone in the light
National Best Friend Day Observances