WORLD TOILET DAY
When is World Toilet Day in 2023?
World Toilet Day in 2023 is on the Sunday, 19th of Nov (11/19/2023).
World Toilet Day is on the 323th day of 2023. There are 42 days left in the year.
World Toilet Day Facts
Date: Nov 19, 2023
International
Also Called: Toilet Day
Celebrations: Online campaigns, events workshops held worldwide.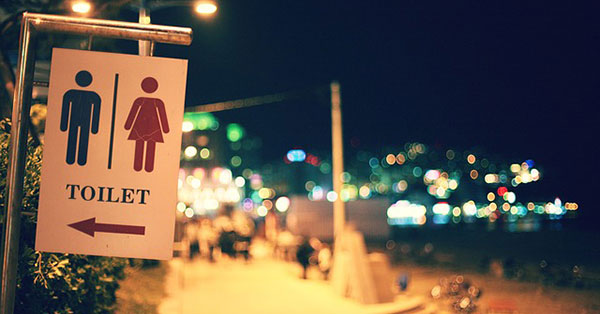 iImage Credit: Pixabay
World Toilet Day Observed on November 19 every year, the celebration is marked in all countries that are UN members. The day was set aside to address the sanitation crisis across the globe. UN-Water is the organization that convened World Toilet Day in 2001. The day strives to bring attention to the public about the sanitation issues and how to solve them. Unfortunately, although proper sanitation is a basic human right, approximately 2.5 billion people lack regular access to a toilet. Even then, most toilets around the world are either unclean or unsafe. This poses a threat to the spread of diseases like cholera, typhoid, hepatitis, and diarrhea. Research has also shown that open defecation has profoundly contributed to sexual assaults and rape among girls and women.
World Toilet Day's goal is, therefore, to ensure all these threats are eliminated and dealt with successfully.
Why Is World Toilet Day Important?
Without the World Toilet Day, it would be difficult to know how urgent the issue of sanitation is. In 2014, World Toilet Day India celebrations revealed that more than 60.4% of the population didn't have access to toilets. This is shocking since the lack of proper sanitation and hygiene practices is causing deaths, and this is something that needs urgent attention. This day raises awareness and breaks the taboo in our society of talking about toilets. It is also a time to celebrate modern innovation in the sanitation field. From the first flush toilet, self-cleaning toilets to eco-friendly plumbing advancement that has reduced the amount of water and dollars used every year.
History of World Toilet Day
Initially, the day was founded as World Toilet Organization by a Singapore philanthropist by the name Jack Sim or Mr. Toilet. Jack, through a sense of humor, brought the sanitation issues to the global media center stage since 2001. He created World Toilet Organization as a global network and platform for sanitation associations, UN agencies, the government and other stakeholders to discuss issues and solutions to sanitation crisis.
World Toilet Day was launched in 2001 by the UN-Water organization. The then UN Secretary General, Ban Ki-Moon stated that everyone must end open defecation and lack of sanitation facilities.
The World Toilet Organization then began working hard towards the global recognition of this day. Several organizations among them Sustainable Sanitation Alliance (SuSanA) was at the forefront of supporting these campaigns.
These efforts bore fruit as the UN, officially declared the access to water and sanitation a human right in 2010.
In 2013, World Toilet Organization was declared an official UN international day. However, the name was later changed to World Toilet Day as it is known today.
The UN chooses a World Toilet Day theme every year, to continue raising awareness of the need for proper sanitation facilities. Some of the past themes include Wastewater, Toilets and Jobs, Toilets and Nutrition, Equality and Dignity.
How to Celebrate World Toilet Day
Every year, millions of people promote the World Toilet Day via online petitions, campaigns and getting involved in World Toilet Day events held worldwide. The most common observance for this day is via social media where the hashtags #worldtoiletday, #ToiletAccessIsARight, #WeCantWait are popularly used to spread awareness.
Some of the World Toilet Day activities you can undertake on this day are as simple as sharing your toilet with someone or organizing toiletries with your children. If you'll be indoors, read a book or watch a film about toilets and the importance of sanitation.
You can also contribute towards the noble course by donating to the World Toilet Organization since all proceedings are used to provide better sanitation facilities to the needy. If you live near a sanitation plant, plan of touring the place for an understanding of how they recycle water and properly dispose of human excrement and other waste.
Remember, the UN depends on donations to facilitate proper toilets across the globe. Make it a habit of visiting the World Toilet Day official website, their social media pages and share their random message regularly. By spreading the word, more people are likely to give donations hence helping the needy get access to a toilet.
World Toilet Day Observances