WORLD HEALTH DAY
When is World Health Day in 2023?
World Health Day in 2023 is on the Friday, 7th of Apr (4/07/2023).
World Health Day is on the 97th day of 2023. There are 268 days left in the year.
World Health Day Facts
Date: Apr 07, 2023
International
Also Called: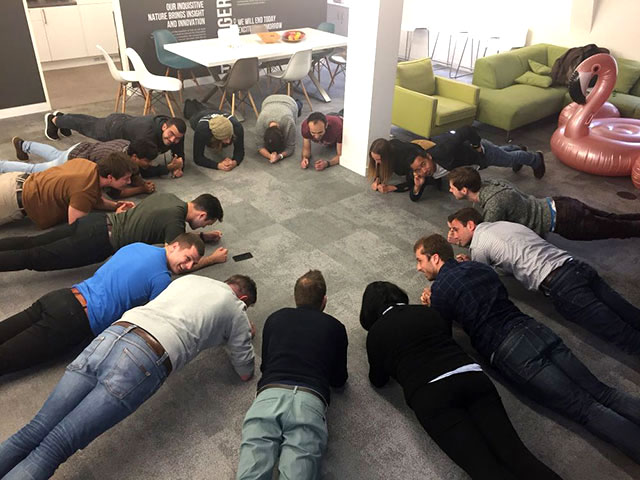 iImage Credit: glassdoor.com/@Tigerspike
World Health Day is celebrated each year on 7th April globally. The day marks the founding of World health Organization (WHO) and aims to draw attention to important health issues facing the world each year.
WHO, or World health Organization, is a working body under the UN which aims to address issues and emergencies pertaining to health on a global scale. The body was founded on 7th April 1948 and is headquartered in Geneva. WHO is the successor of the health Organization which came under the League of the United Nations.
Ever since the creation of the organization, it has played a major role in addressing serious health issues such as polio, smallpox, chickenpox etc. which were earlier seen in epidemic proportions in several developing countries. Apart from global health concerns, the organization is also responsible for producing the World Health report, which gives an account of overall health of people in UN member nations.
The decision to have a day dedicated to World health was taken at the first conference of WHO in 1948 in Geneva. It was decided that the first World Health Day would be celebrated in 1950 every year in order to raise awareness among people pertaining to health issues and concerns. Ever since, WHO has come with various themes for the day which have also become its purpose for the rest of the year.
One of its most effective World Health day themes has been Global Polio Eradication which it adopted in 1995. Ever since, the awareness level of people towards polio has risen considerably and most parts of the world have been freed from the dreaded disease. Other important themes adopted by WHO for the day have been Safe Motherhood in 1998; Emerging Infectious Diseases in 1997; Move for Health in 2002; International Health Security in 2007 etc.
Since the World Health Day is concerned with global health issues, the focus of the day is just that. Apart from having a theme for the day, several programs are arranged by WHO and related organizations in schools, colleges as well as other places.
Different organizations, government as well as non-government, help in raising awareness among people towards health issues on the day by organizing awareness drives. Different governments too come out with their pledges and supports on health issues concerning the world.
The focus of the World Health Day in 2012 was increasing life expectancy. According to WHO data, the world is ageing and thus, ways need to be devised in order to increase the global life expectancy. Thus, the theme of the day in 2012 was "Good health adds lives to years." Through this theme, the World Health Organization aims to promote healthier living habits among people in order to help them live longer. Apart from life expectancy issues, there has been an increased focus on issues particularly concerning the youth, such as AIDS and HIV.
World Health Day Observances