WORLD PENGUIN DAY
When is World Penguin Day in 2023?
World Penguin Day in 2023 is on the Tuesday, 25th of Apr (4/25/2023).
World Penguin Day is on the 115th day of 2023. There are 250 days left in the year.
World Penguin Day Facts
Date: Apr 25, 2023
International
Also Called: Penguin Day
Celebrations: Creating awareness about penguins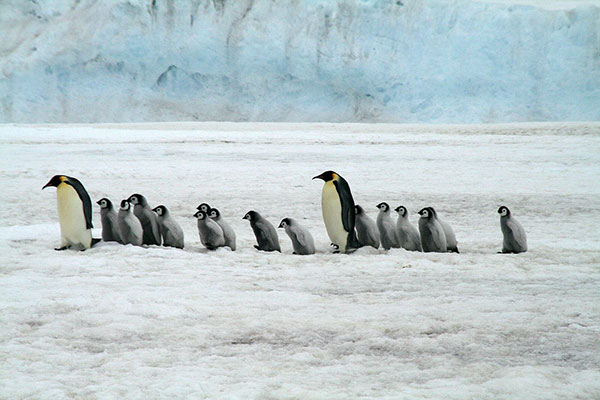 iImage Credit: Pixabay.com
Penguins are aquatic, flightless birds living in the southern hemisphere. These birds have counter shaded dark and white plumage and flipper-like wings. Every year, the globe celebrates World Penguin Day on 25th April as a way of honoring the unique bird on the planet. The day also raises awareness of this flightless bird whose existent is becoming a threat every day.
How to Celebrate World Penguin Day
World Penguin Day allows us to spend some time thinking about these majestic aquatic and flightless birds. Learn more about these beautiful birds, their habitat and how human activity is affecting them. You can get this information on the internet, local library or by visiting penguins in their natural habitat.
If your local zoo hosts penguins, take a trip there. Nothing surpasses watching the cuteness of these birds.
If you are indoors, go out to the zoo, a good movie about penguins will do. You can watch a documentary about the lives of these fascinating birds or a penguin themed movie of your choice. Some of the popular titles include March of the Penguins, The Madagascar Penguins in a Christmas Caper, The Penguin King, Mr. Popper's Penguins among others.
History of World Penguin Day
The origin of World Penguin Day is unknown. However, the date of celebration coincides with the period the annual northward migration of penguins takes place. This is usually a few days before or after April 25th.
As for the bird's name, it has a fascinating history. It is believed that in the 15th century, some European explorers discovered birds they had never set their eyes on in the southern hemisphere. They noticed the birds' similar characteristics and appearance with a popular seabird bird in the northern hemisphere. The explorers hence decided to name the bird 'penguin' just like the diving bird they knew about.
Penguin Awareness Day vs. World Penguin Day
These two days appreciate penguins and explore their unique habits and habitat. World Penguin is also observed on April 25th while Penguin Awareness Day is celebrated on January 20th. Effect of Climate Change on Penguins
Global climate change has in the recent past given penguins living in the southern hemisphere a hard fight. Most penguins feed on a type of small crustacean called krill. The retreat of sea ice in most areas of Antarctica has led to the reduction of krill stocks. This disappearance of penguins' primary source of food has significantly contributed to the death of most penguins.
Interesting Facts about Penguins
- Penguins are fast divers. They can dive up to 7.5 miles per hour
- Most penguins are monogamous
- Adelie penguins are named after Jules Dumont d' Urville's wife. Jules was a French Antarctic explorer.
- Penguins have a tremendous vascular system that helps them minimize heat loss
- The rarest penguin species is Galápagos, and it can live in the north of the equator
- Emperor is the biggest penguin and stands at 4 foot tall while Fairy penguin is the smallest at only one foot tall
- Gentoo penguin is the fastest and can swim up to 22 miles per hour
- While most flight birds have hollow bones, penguins have dense bones which make them flightless but good at swimming.
- Penguins eat seafood such as fish, crustaceans, krill, and squid
- To cope up to the high amount of salt consumed by the penguins, the birds have a supraorbital gland which filters the salt content from their bloodstream. The salt is then excreted through sneezing and bill.
Types of Penguins
There are 18 species of living penguins today living in different countries but mainly in the Southern hemisphere.
- Adelie
- African Penguin
- Northern Rockhopper Penguin
- King Penguin
- Yellow-Eyed Penguin
- Chinstrap Penguin
- Magellanic Penguin
- Southern Rockhopper Penguin
- Macaroni Penguin
- Emperor Penguin
- Snares Penguin
- Galapagos Penguin
- Erect-Crested Penguin
- Subantarctic Gentoo Penguin
- Royal Penguin
- Humboldt Penguin
- Fiordland Penguin
- Little Penguin
World Penguin Day Observances