FLAG DAY
When is Flag Day in 2022?
Flag Day in 2022 is on the Sunday, 26th of Jun (6/26/2022).
Flag Day is on the 177th day of 2022. There are 188 days left in the year.
Flag Day Facts
Date: Jun 26, 2022
National
Also Called:
Celebrations: Hoisting the flag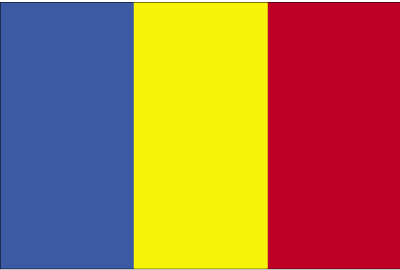 iImage Credit: CIA World Factbook
Every year 26th June is celebrated as Flag Day in Romania, to honor the national flag. On this day in 1848, the Wallachian Provisional Government established the blue-yellow-red tricolor as the national flag of Romania in its first decree.
The first Flag Day was celebrated in 1998. On this day the National Flag is hoisted in all over the country. Romanian people celebrate this day with a great enthusiasm.
Flag Day is considered as a Public Day with lots of educational and cultural programs, musical concerts and parades. People of Romania proudly fly their Flag, sing the National Anthem and enjoy the day with their friends and families.
Flag Day Observances