AKSHAYA TRITIYA
When is Akshaya Tritiya in 2024?
Akshaya Tritiya in 2024 is on the Friday, 10th of May (5/10/2024).
Akshaya Tritiya is on the 131th day of 2024. There are 235 days left in the year.
Akshaya Tritiya Facts
Date: May 10, 2024
Religious
Also Called: Akha Teej
Celebrations: Start any new Venture, Buying Gold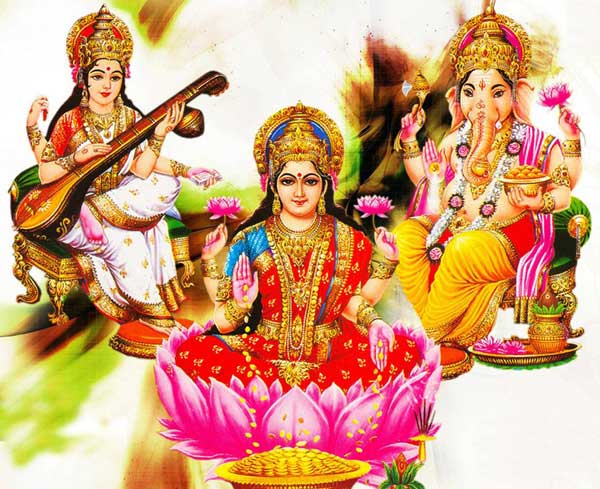 Akshaya Tritiya is a very popular festival that the Hindus and Jains celebrate every year. It is considered as one of the most important days for Hindu community as it is the day of the birth of the Lord Parasurama. The Hindu community considers this day as a lucky day and believes that any venture such as a business or the construction of a building started on that day will follow betterment and prosperity. Akshaya Tritiya is a one day event celebrated in late April or early May. Hindus celebrate this day because, according to them, Akshaya Tritiya is the day when the great God of Wisdom, God Ganesha, started writing the epic work called "Mahabharata". It is believed that when the Pandavas were in exile the Lord presented them a bowl which was named Akshaya Tritiya. That bowl was never empty and produces an unlimited amount of food on demand.
Akshaya Tritiya is considered as the most golden day of the year because the word Akshaya means the most "Eternal" that which never diminishes. Any initiative made on that day or anything bought on that day is considered to be good fortune. The most popular activity is the buying of gold and it is believed it will be a sign of good fortune for the buyer. In the Indian culture people typically starts a new business or begins a new venture on Akshaya Tritiya. This is also one of the most popular days for weddings to take plans as the spirit of this day bids them on a very long and fulfilling life journey. It was also believed that people born in that month will be very lucky and will shine bright throughout their life.
The most popular story regarding the celebration of Akshaya Tritiya is that Lord Karishna and Sudama were friends during their childhood. Sudama was poor and he went to Karishna to ask him for some financial help or to give him money as a gift as a friend. Sudama did not have anything else except the pouch of Poha and he felt ashamed when he gave it to Karishna as he treated Poha as a king. His poor friend was overwhelmed by the hospitality shown by the Lord Karishna that he could not ask his friend for financial support which led him to go home empty-handed. When he arrived at his home he saw that his run-down hut was converted into a palace and his family was wearing royal attire. Sudama knew that this was the blessing of his friend Krishna who blessed him with more wealth than he needed or could ever imagine. This is why Akshaya Tritiya is associated with material gains.
Akshaya Tritiya is the festival, which is considered as a Golden Day for Hindus and Jains. This festival is only for Hindus and Jains, therefore not considered as a public holiday nor is celebrated anywhere else in the world.
Akshaya Tritiya Observances