NATIONAL WALKING DAY
When is National Walking Day in 2024?
National Walking Day in 2024 is on the Wednesday, 3rd of Apr (4/03/2024).
National Walking Day is on the 94th day of 2024. There are 272 days left in the year.
National Walking Day Facts
Date: Apr 03, 2024
fun
Also Called:
Celebrations: Celebrations; walking, exercise, traveling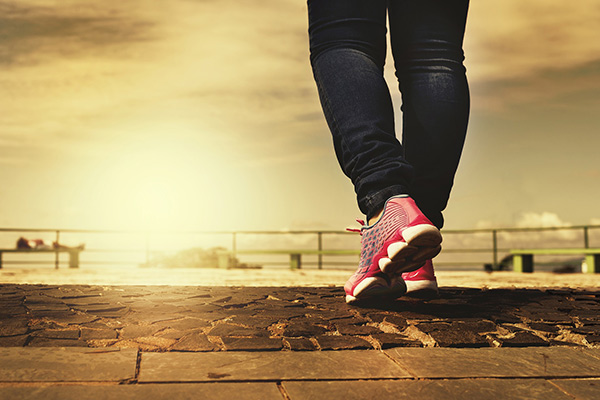 iImage Credit: PixaBay.com
Sponsored by the American Heart Association, the National Walking Day is celebrated on the first Wednesday in April. In doing so, the association hopes to remind people about the health benefits of walking. People are encouraged to own a pair of sneakers which they can take to work, and if possible on your way from work, run the extra distance home.
History of the National Walking Day
To promote healthy living and lifestyle, the America Heart Association made an effort to start the National Walking Day. Attempts to launch this holiday were started in 2006 but took effect in 2007.
How to observe the National Walking Day
The best practice would require you to;
- Wear comfortable clothes on this day.
- Get one or two friends to walk and make it more fun.
- Make the running count by stretching the muscles.- Have a lot of water with you and drink enough for the day.
- Make sure all flexible body parts are well stretched.
- Maintain good posture even while running.
When all these things are in order, you can take a thirty minutes walk.
In recent years, the day was considered a community affair as residents of a city organized races and walks all across the city, schools, institutions, government agencies, and nongovernmental organization all take to the streets to participate.
Most people rarely get a chance to tour the country, and while walking is considered an exercise, it offers the opportunities to look for new trails and venture into areas you have not been to in a while.
After the walk, take photos of the day with your friends and post on your social media platforms via the hashtag #NationalWalkingDay.
Why we love National Walking Day
The events on this day give people the chance to pair up and head outside for a quick or long walk.
This day does not require a lot of preparation as people walk. This means fewer expenses since there are no items to be bought.
Walking is a healthy habit that needs to be a daily routine; we love the day because it encourages good health behavior even on taking balanced diets. As proven by medical reports, walking can improve the respiratory, digestion and metabolism of the body by loosening organs and section of the body that are dormant.
It is also beneficial for those trying to lose weight as it helps in burning fats in the body.
National Walking Day Observances