NATIONAL UGLY SWEATER DAY
When is National Ugly Sweater Day in 2023?
National Ugly Sweater Day in 2023 is on the Friday, 15th of Dec (12/15/2023).
National Ugly Sweater Day is on the 349th day of 2023. There are 16 days left in the year.
National Ugly Sweater Day Facts
Date: Dec 15, 2023
Fun
Also Called: National Ugly Christmas Sweater Day
Celebrations: Partying, Shopping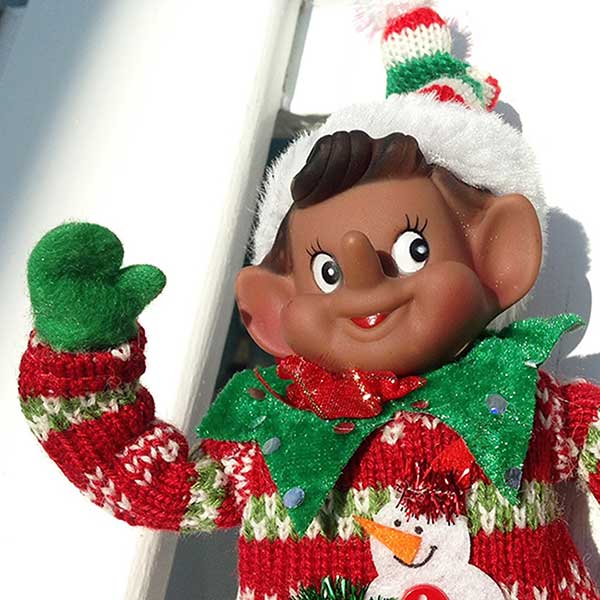 iImage Credit: PixaBay.com
Most of our wardrobes are colorful except for one or two ugly jumpers we rarely wear. The third Friday of December gives Americans a chance to wear an ugly Christmas sweater. Were it not for this day, most of these sweaters would never be worn. On National Ugly Sweater Day also popularly known as National Ugly Christmas Sweater Day, you can excuse yourself from the school uniform, corporate look or the office wear, and get to have fun wearing a Christmas themed sweater- whether ugly or not.
History of National Ugly Sweater Day
National Ugly Sweater Day has been in observance since the year 2011. Although the person who founded the day is unknown, we can all imagine it must have been a group of crazy aficionados.
The day was created to lighten up the busy holiday season by allowing the public to show off their absurdly ugly sweaters. Over the years, the holiday has gained popularity worldwide. People parade their unfashionable seasonal Christmas sweaters often embellished with Christmas puddings, Rudolph's face and Frosty the Snowman.
National Ugly Sweater Day celebrations partnered with the Save the Children to give the day more and better meaning. The day has hence become a fundraising event that aims at raising charity funds to help vulnerable children across the globe.
How to Celebrate National Ugly Sweater Day
The simplest way to celebrate National Ugly Sweater Day is by cladding an ugly Christmas sweater. We all have that knitted sweater that grandma knitted for you, but you don't like it. National Ugly Sweater Day is the best time to wear it without feeling embarrassed about it. After all, everyone will be wearing similar ugly sweaters.
What if you cannot find any ugly sweater in the wardrobe? Grab any sweater or cardigan with an animal or cartoon-themed characters. It could be snowmen, kittens, mice, elves or reindeer. Remember, if it has ridiculous colors that clash, the better.
You can also make an ugly sweater for yourself. Bedazzle an old sweater, add embroidery holiday motifs and put up the shoulder pads for some 80s flair.
Another great way to observe the day is by hosting an ugly sweater party. Have your guests wear ugly sweaters and award the one with the ugliest sweater. While at it, have the guests contribute to charity by giving money or other material donations.
Remember to share your ugly sweater photos with friends on social media via the hashtag #NationalUglySweaterDay.
When Did Ugly Sweater Enter The Public Domain?
Before the launch of National Ugly Sweater Day in 2011, the ugly sweater was already a household name. In the 1980s, The Cosby Show introduced the ugly sweater memes. Several leading actors in the show were portrayed as characters that had an awful fashion sense. The concept drastically brought to the market a trend of ugly sweaters for both men and women.
Why Celebrate National Ugly Christmas Sweater Day
The holiday season can be busy and quite overwhelming. It often leaves us fatigued and feeling uninspired by life. The best way to alleviate your mood is by celebrating National Ugly Christmas Sweater Day. The day gives us an opportunity to make use of Christmas sweaters and cardigans that we never wear on regular days.
National Ugly Christmas Sweater Day also allows us to be creative. In the case where you have no ugly Christmas sweater in your wardrobe, you are forced to either buy or make one. If you decide to go by the latter, then your creativity is put into test. Some companies and organizations have a culture of allowing employees to make their ugly sweaters for the celebrations. This proves that employees are dynamic and have more critical qualities than just the roles they occupy in the company.
We also celebrate National Ugly Christmas Sweater Day as a way of giving to charity. Fundraising events are conducted throughout the country on this day, and the proceeds used to provide a better life for needy children.
National Ugly Sweater Day Observances