NATIONAL TEQUILA DAY
When is National Tequila Day in 2024?
National Tequila Day in 2024 is on the Wednesday, 24th of Jul (7/24/2024).
National Tequila Day is on the 206th day of 2024. There are 160 days left in the year.
National Tequila Day Facts
Date: Jul 24, 2024
fun
Also Called: Mezcal Wine Day
Celebrations: Celebrations; partying, drinking, try out new recipies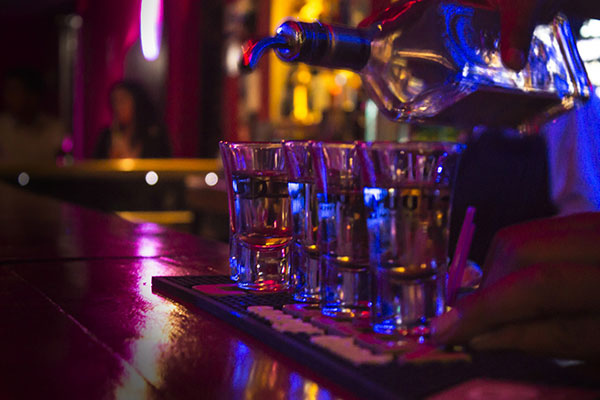 iImage Credit: pixabay
Originally known as mezcal wine, people have been making and taking tequila for many centuries now.
What is the History of Tequila?
Way back in 1000BC, the Spanish would make a fermented beverage known as pulque, made from the agave plant. As time went by, the Spanish started running out of their own brandy and thus distilled agave to produce a kind of America's distilled spirit. The production of the tequila we know today only came to existence in the 16th century. It was first produced in the current city of Tequila. A Spanish aristocrat is believed to have started mass production of tequila. Don Jose Antonio would then get to be known as the tequila father after he made the first tequila in Jalisco, Mexico, thus birthing the modern tequila industry.
When is National Tequila Day?
National Tequila Day is marked every year on July 24th. The day is not exclusive to the United States, but it is open for the celebration by anyone who loves the exquisite drink.
Why celebrate National Tequila Day?
Tequila is a unique drink, and its careful production process makes it even more exquisite. Agave tree, the plant from which tequila is made only grows in Mexico, and it must grow for over a decade before it's harvested. Despite the patience required to harvest it, the drink is very versatile in its consumption. You can blend it in a variety of cocktails to bring out that earthy taste and flavor. Indeed, observing National Tequila Day is worth it.
Things to do on National Tequila Day
National Tequila Day is a time to enjoy your favorite drink in the flavor you prefer. You can hit a new bar or liquor store and have fun trying out the varieties of tequila served there. If you can have the company of a few friends, then it would be even more fun.
You have all the excuse to be inventive with tequila and try a variety of tequila mix-ups. Diss the obvious classic combination of juice or soda and try mixing up a cocktail you have never tried before. For instance, a color-changing margarita, a tequila beer cocktail, or even a Serrano-spiced Paloma. A quick search on Google will also grant you a variety of recipes to try out.
As you go about having fun on National Tequila Day, remember to drink responsibly. Don't get behind the wheel if you have had several rounds, get a cab to safely take you home.
National Tequila Day Observances