NATIONAL FRENCH FRY DAY
When is National French Fry Day in 2024?
National French Fry Day in 2024 is on the Saturday, 13th of Jul (7/13/2024).
National French Fry Day is on the 195th day of 2024. There are 171 days left in the year.
National French Fry Day Facts
Date: Jul 13, 2024
fun
Also Called:
Celebrations: Celebrations; making fries at home, free fries at restarants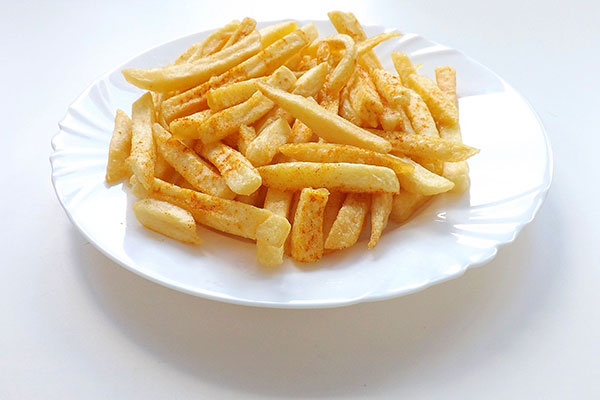 iImage Credit: pixabay
The long but thin in-depth fried pieces of potatoes are, without a doubt, a favorite to many worldwide. In America, it's popularly known as French fries while in Britain its commonly called chips. Other places call it Frites, Pommes, or patatas fritas.
What is the history of French fries?
Interestingly, the name French Fry is misleading since its origin is believed to be Belgium. Originally, residents of small villages in Belgium would cut the fries into the shape of fish, especially in winter, when it was difficult to catch fish due to frozen rivers. The name French fries was adopted when American troops during World War I got their hands-on Belgian Fries. The Belgian army would speak in French, and therefore the troops thought they were in France instead of Belgium. French fries hit America in 1856 when a recipe for the delicacy was included in the E. Warren's cookery book 'Cookery for Maids of All Work.' Things got even spicy when the first McDonalds' store opened in California, and French fries was part of its fast-selling food. National French Fry Day is now observed across America though its origin is not known.
When is National French Fry Day?
French Fry Day is on July 13th every year. The day is set aside to celebrate one of America's most loved foods.
Why celebrate National French Fry Day?
French fries, without a doubt, deserve a day of their own. We love them because it is a delicacy that goes with almost everything. You can have them with a sandwich, steak, or even eggs. You may dip it in Ketchup, but you can use other condiments like vinegar, honey mustard, mayonnaise, cheese, or ranch dressing. French fries will come in various styles, from waffles, steak, curly, wedges, or even crinkle cuts. National French Fry Day is even more worthy of celebrating, considering that chances of bumping into free fries are very high. Watch out for restaurants or coupons offering free French fries on National French Fry Day. After all, who does not love free things?
Things to do on National French Fry Day?
National French Fry Day is a time to indulge in this delicacy without worrying about its high calories and fat. You have all the excuses on this day.
To start with, try your French fries with a different condiment than what you are used to. Ketchup might be common, but trying out something different is fun. You might get yourself a new favorite condiment.
Trying out a new seasoning will also do you good. Besides salt, try to sprinkle some Cajun, pepper or any other spice for that unique taste. Your taste buds may just be amused.
Finally, why not invite a few friends and relatives and make your fries at home. Well, they might not be as tasty as those at your favorite restaurant, but nothing beats a homemade meal. It might get messy in the kitchen, but it is a golden chance to socialize and bond with your friends and loved ones.
National French Fry Day Observances