NATIONAL BEER DAY
When is National Beer Day in 2024?
National Beer Day in 2024 is on the Sunday, 7th of Apr (4/07/2024).
National Beer Day is on the 98th day of 2024. There are 268 days left in the year.
National Beer Day Facts
Date: Apr 07, 2024
Fun
Also Called: Beer Day
Celebrations: Visit local pub, Tag few friends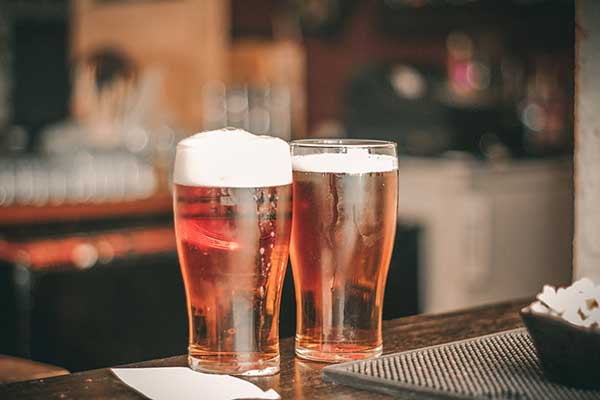 iImage Credit: Pexels.com
The taste of beer and the hard work of beer brewers to bring you great flavors is celebrated on National Beer Day every 7th of April. Beer is an olden alcoholic beverage often brewed from barley, yeast, water, and hops. Some brewers use grains like wheat, rice, and maize to make exceptional beer variety. Some countries, however, celebrate Beer Day on 3rd August which is the International Beer Day.
History of National Beer Day
Records from historians suggest that indigenous American tribes brewed beer using corn long before European settlers landed in the US. More records indicate that beer brewing dates back to 4000BC, something that makes it one of the oldest beverages in the world.
National Beer Day has its origin in 1919 when Congress signed into law an act prohibiting any production of alcohol in the US. This move saw most Americans turn into creative ways of devouring the illicit beverage.
On March 22, 1933, the beer prohibition era came to an end after President Franklin Delano Roosevelt signed the Cullen-Harrison Act. The act made it legal to consume beer and wine that had 4% alcohol volume.
The law officially went live on April 7th, 1933 and Americans took to the streets to enjoy their beer while others gathered outside breweries as early as the day before. For this reason, the day before National Beer Day got recognized and named as New Beer's Eve.
Today, although not a federal holiday, National Beer Day is celebrated on 7th April and should not be confused with National Beer Lovers Day observed on 7th September every year.
When is National Beer Day UK?
Britons observe June 15th as their National Drinking Day. The holiday is relatively new in the UK as it was made official in 2015. It came as a push by a British beer sommelier, Jane Peyton after she created the song Cheers to beer. Beer lovers typically sing the song at 7 pm British time. Earlier, another beer enthusiast had attempted to have the National Beer Day recognized in 2009, but his efforts didn't bear fruits.
The date, June 15, was chosen because it aligned with the time Magna Carta was sealed in 1215.
How to Celebrate National Beer Day
The best way to observe National Beer Day is to visit your local pub and enjoy your favorite variety or even try a new one. Bars, taverns, and pubs participate in this day by offering unbelievable National Beer Day deals and discounts to their customers. It's also a day for you to tag a few friends and go for a night pub crawl. Move from one bar to another as you take advantage of their National Beer Day specials until morning.
If attending a beer festival has been on your bucket list for way too long, break it on this day. By attending one of the festivals, you'll not only get a chance to taste beer from across the world, but it's also an opportunity to learn about brewing and beer crafts.
If you truly love beer, you can celebrate three beer holidays during the year. The Icelandic beer day on March 1st, American one on April 7th and the UK day on June 15th. This would surely make it an International Beer Day crawl of some sorts.
Remember to join the rest of the world in marking this day via social media. In the US, the hashtag #NationalBeerDay is quite popular while in the UK, #CheerBeer often trends on 15th June.
Interesting Facts about Beer Day
If you are out with friends enjoying your favorite beer, here are some interesting facts that will get your conversation going.
- Alcoholiday is a word coined in the early 1900's to mean leisure time spent drinking.
- A daily ration of beer is what builders of the Great Pyramid of Gaza received as their payment.
- During the Texas State Fair in 2010, Fried beer received the award for being the Most Creative Fried Food.
- Cenosillicaphobia is the fear of beer lovers to have an empty glass.
- There is a crater named Beer in The Moon.
National Beer Day Observances