LEIF ERIKSON DAY
When is Leif Erikson Day in 2024?
Leif Erikson Day in 2024 is on the Wednesday, 9th of Oct (10/09/2024).
Leif Erikson Day is on the 283th day of 2024. There are 83 days left in the year.
Leif Erikson Day Facts
Date: Oct 09, 2024
fun
Also Called:
Celebrations: Celebrations; norwegian museum, craft fairs, parades, and Norwegian food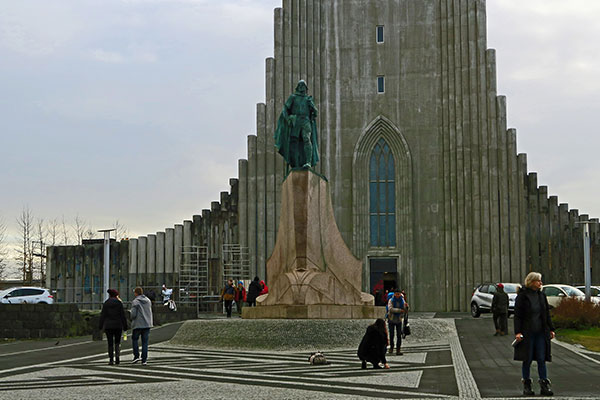 iImage Credit: PixaBay.com
Of all Europeans, Leif was the first man to land in America. Scholars believe that Leif Jackson was the discoverer of America at the Norse-American Centennial. Today Leif Jackson Day is observed to honor this great Viking.
Who was Leif Jackson?
Leif was born around 970 CE in Iceland to a family of Scandinavian explorers. He had two siblings and one son. His father was banished from Iceland and established the first known settlement in Greenland in 986CE. Leif did not like the cold weather in Greenland, and he moved to Norway, where he worked for King Olaf I. He converted to Christianity and was given a mission to spread the religion. He bought a boat in 1003 and, alongside his crew, set out to explore the west of Greenland, current North America. Leif explored Baffin Island and Labrador before settling in Newfoundland island. He died in Greenland.
When is Leif Jackson Day?
Leif Jackson Day is not a public holiday but is marked on 9th October every year. The day coincides with the day in 1825 when ship restoration arrived in New York from Stavanger Norway to mark the beginning of organized immigration from the Scandinavia to the USA. Interestingly, the event has no relation to Leif's life.
Why celebrate Leif Jackson Day
Leif Jackson is celebrated for his courage to voyage beyond his territory to an unknown land. He opened doors for other explorers who came after him to discover the area of North America. That would explain why Nordic communities in the northern Midwest of the USA put up quite a show on Leif Jackson Day.
Things to do on Leif Jackson Day
Leif Jackson Day is a day to get into the history and learn how the United States was discovered. A visit to a Norwegian museum will arm you with all the knowledge you need about the Nordic communities. Some of the great Norwegian museums include Vesterheim Museum in Lowa, National Nordic Museum in Seattle, and if you are in Brooklyn, you can visit the Scandinavian Heritage Museum.
You could also head to the library and get reading about the Nordic people. Watching a movie about Leif Erickson or Vikings can give you an idea of the Nordic life. Some great film include Leif Ericson (2000) and The Vikings (1958).
The Nordic communities in the USA are very particular about celebrating Leif Jackson Day. Take the opportunity to learn more about Norwegian culture. Viking weddings, craft fairs, parades, and Norwegian food is very common among the USA's Nordic community. Visit them and learn about this great culture.
Leif Erikson Day Observances