AMAZON PRIME DAY
When is Amazon Prime Day in 2024?
Amazon Prime Day in 2024 is on the Tuesday, 23rd of Jul (7/23/2024).
Amazon Prime Day is on the 205th day of 2024. There are 161 days left in the year.
Amazon Prime Day Facts
Date: Jul 23, 2024
fun
Also Called:
Celebrations: Celebrations; shopping, sharing your experience with loved ones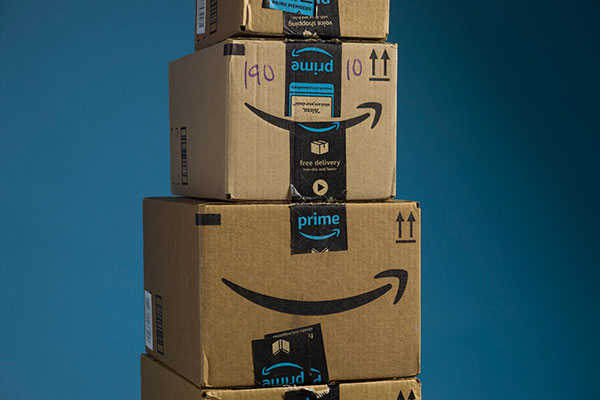 iImage Credit: PixaBay.com
Amazon is one of the largest eCommerce sites globally, selling almost everything that we need in our homes, office, and to run our day to day activities. Amazon Prime Day was established to offer huge deals and discounts to customers. Today, Amazon Prime Day has become very popular and rivals Black Friday in the USA.
What is the history of Amazon Prime Day?
Amazon Prime was launched in 2015 after 20 years of Amazon's presence online. The idea was to offer customers an opportunity to shop at highly discounted rates as the giant site celebrated the 20th anniversary. The affair was not hyped and only involved nine countries. It was, however, a great success with over 34 million items ordered within 24 hours. Sellers using the FBA program also saw a whopping 300% in their sales that year. Since then, Amazon Prime Day has been observed in July, and it has been marked with great success.
When is Amazon Prime Day?
Amazon Prime Day is marked in July at a date dictated by Amazon. However, Amazon has the right to change the day to another month as deemed fit. For instance, in 2020, the day was moved to October 5 due to the global pandemic, the coronavirus.
Why celebrate Amazon Prime Day?
Amazon Prime Day brings shoppers together. It means that for 48 hours, shopping on Amazon will be the topic everyone is talking about. It is an excellent chance to discuss with friends what you intend to buy and therefore receive some advice. And because we all love discounts, Amazon Prime Day gives us the excuse to shop guilt-free.
Things to on Amazon Prime Day
Amazon Prime Day is not for everyone. Before D Day, you better make sure that you are registered as a prime member. Luckily, Amazon has a 30 day trial period, which you can take advantage of to shop and get free shipping. After that, you may opt-out if you don't want to spend an extra coin with the subscription.
You need to keep tabs on the deals happening on Amazon's website. Some deals are time-limited, and you are likely to miss them if the demand is high. Follow Amazon on Twitter or credible review sites that can help you sift through the deals faster.
Finally, you, of course, need to do the shopping. So, buy, buy, and buy anything and everything you need. Amazon Prime Day is a time to purchase the necessities as well as small items to treat yourself.
Amazon Prime Day Observances